"David Alexander ... is the most brilliant thriller author of the decade ... If James Bond wrote books about his own exploits, they would read like ... Alexander's thrillers." -- Publishers Weekly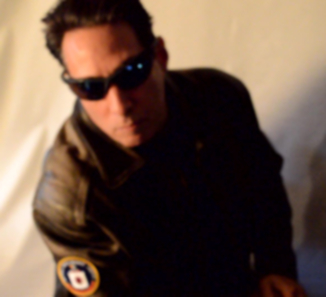 Brothers of the Gun: "Brothers of the Gun is faster than a speeding bullet, slicker than the slickest contender out there. Go and get this book today." -- St. Paul Intelligencer

Disaster strikes New York City. Crime rules the streets. Death Pulse.

Military-Industrial Complex: images from the nonfiction project.

<![if !vml]><![endif]>

More info on my new action thriller Threatcon Delta.

<![if !vml]><![endif]>

Conspiracies and Cover-ups aficionados: 911 Lies.

Nomad fans -- get your copy of the fourth and final book in the Nomad miniseries while it's still downloadable here for free. Otherwise read the complete Nomad miniseries on Kindle.
Translate into multiple languages.
---

---
Chain Reaction

Read Chain Reaction -- Fast-Paced Global Thriller
Brooklynese

Brooklynese -- Global Crime Thriller

<![if !vml]><![endif]>
Threatcon Delta

Threatcon Delta -- Hard-Hitting Action Thriller
Military-Industrial Complex

The Story. Past, Present and Future.

<![if !vml]><![endif]>
---
The Building

A Biography of the Pentagon
Ve Are De Strong Men!

Dave's Bulging Conspiracy Muscle Book
The Nomad Miniseries

Download All Four Legendary Nomad Technothrillers
---
Short Stories, Articles, Essays
The Army Museum at Invalides -- Travelogue
Caught in the Crosshairs -- Short Story from Gallery Magazine
Saggitar Mosaic -- Short Story from Gallery Magazine
Conversations With the Doge of Venice -- Short Story on Highbeam
Writing the Action Scene -- Article
Choice of Weapons -- Short Story in Combat Magazine
Over There -- Short Essay, April 2003
---

The Last Rome Run on the Orient-Express

Hannibal and the Terminator

Take a Look at the Bad Guy

The Way of A Transgressor

From Vietnam to Ground Zero

Reflections on Ian Fleming

Stretching the Sinews of War

A Sign in a Window

Rattling the Cabinet

Cabinet War Rooms

On the Orient-Express

We'll Always Have Paris

Playing Today's Games by Yesterday's Rules

Read Any Good Ones Lately?

Over There

Dave's Big Adventure Mission Begins
---
Technical Papers

From Cyberspace to Battlespace
Distributed Interactive Simulation (DIS)
Military Applications of Virtual Reality
---
Search This Site and Contact Me
---
Hits since start of site:
Background photo Cabinet War Rooms Fine print